Croatia: Istria
A Multisport Adventure paired with wine and fresh food
Join Kirchoff Adventure Fitness Travel on a unique opportunity to visit Croatia's largest peninsula and hidden gem - Istria. A dazzling mosaic of tiny coves and beautiful islands makes up the coast of Croatia. We've created a hiking, biking, kayaking journey that brings you to legendary wine growing regions, medieval hilltop towns, olive groves all along the warm and sunny shores of the northern part of the Adriatic.
This adventure and fitness experience has been crafted using only local guides so you can experience Croatia in a truly authentic way. During your adventure you will discover not only Croatia's beautiful countryside and coast but also it's delicious delicacies. You will stay at a family run villa where fresh, local food is prepared for you daily. Along the way you will sip wine from local vineyards and participate in a cooking class.
Highlights include:
Kayaking around small islands and islets just in front of Rovinj
Tasting oysters in Lim bay, after trail running from seaside up to old city and back.
City tours of gorgeous historical cities Rovinj and Pula
Hiking beautiful trails from waterfalls all the way to the highest peak of Istria
Cycling the majestic area of Lim fjord
Cycling along old Parenzana railway with tunnels and bridges all the way to the peak of Istrian triangle – cape Kamenjak!
Tasting local wine and participating in local cooking class
---
Day 1 Saturday, September 16
Arrival to Pazin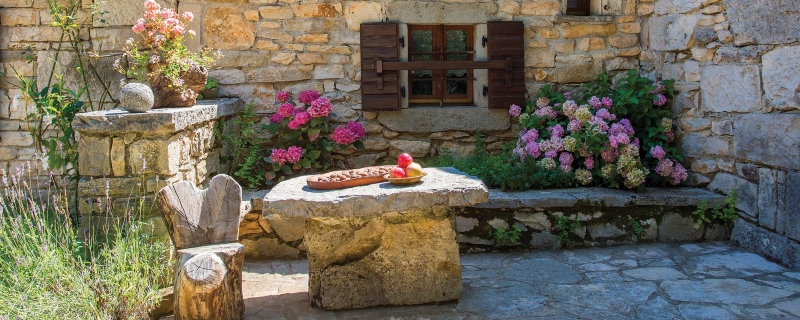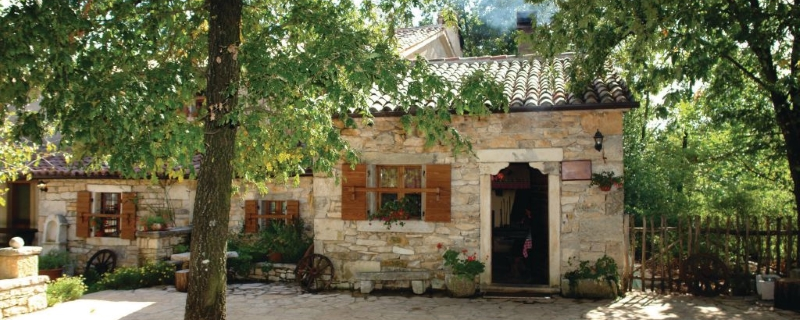 After your arrival in Pazin we will have a brief orientation where we will meet our local tour guide Petra, and enjoy a welcome dinner together as a group.
Welcome to Croatia!
Meals: Dinner
Accommodation: Rural Villa in Pazin. Complete with home cooked breakfast and outdoor pool. *note you will enjoy this country villa your entire stay in Istria.
---
Day 2 Sunday, September 17
Sea kayaking Rovinj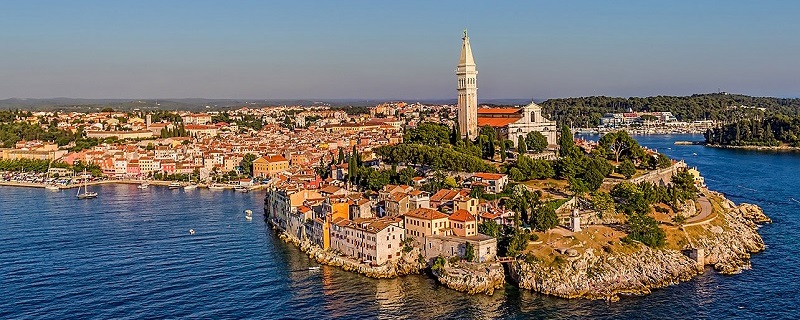 After breakfast we will drive to the beautiful city of Rovinj and meet our professional kayak guide who will get us ready for our kayaking journey around the Rovinj Archipelago! We will kayak from beautiful Park Forest Punta Corrente around three different islands and lighthouse in front of Rovinj. We have two stops on islands for a picnic lunch, swimming and snorkeling.
After kayaking we will be have a guided city tour of Rovinj. Rovinj Rovinj ("ro-veen"), a UNESCO World Heritage Site and one of the most beautiful towns on the entire Adriatic coast, picture-perfect with its tall pink clock tower and honey-colored buildings terracing to the water's edge. With its blend of sunny quayside cafes, yachts, working fishing boats, and Venetian mansions, Rovinj has a delightfully Italian flavor. After the city tour enjoy free time for dinner in Rovinj!
Activity: Kayaking, swimming/snorkeling
Distance kayaking: 5 miles (9km)
Car transfer: 30 minutes each direction
Gear included: single sit in, double sit in or sit on top kayaks, life vest, dry bag, snorkeling gear
Meals: Breakfast, Lunch
---
Day 3 Monday, September 18
Biking Parenzana and Istrian Vinyards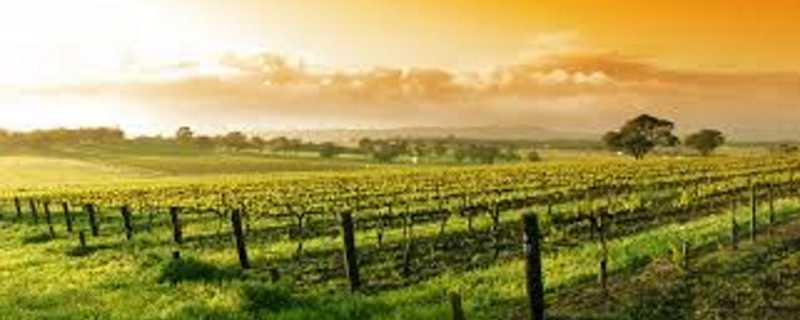 After breakfast we will bike on the famous route of the Parenzana, the former narrow-gauge railway line, which connects Trieste with Porec. We'll pass through magnificent rolling landscapes and pastoral Istrian vineyards, once earning the area the nickname "Railway of Wine". We will stop in the medieval town of Grožnjan; in the Middle Ages, Groznjan was a thriving Venetian fortress town, but later fell into ruin and was abandoned. Today the "city of artists" galleries, workshops, and restoration studios are bringing the village back to life.
We will pass through incredible tunnels, over old bridges, and stop at breathtaking viewpoints and stop at a vineyard for a taste of wine on our way.
Car transfer: 40-50 minutes each direction.
Activity: 3-5 hours mountain biking (macadam) Distance: 26 miles (43 km) | optional 16 miles to Livade Altitude range: 968 ft (295m)
Total climb: 1926 ft (587 m)
Total descent: 1660 ft (506 m)
Meals: Breakfast, Lunch
---
Day 4 Tuesday, September 19
Hiking the Waterfall Trail Hum-Kotli- Buzet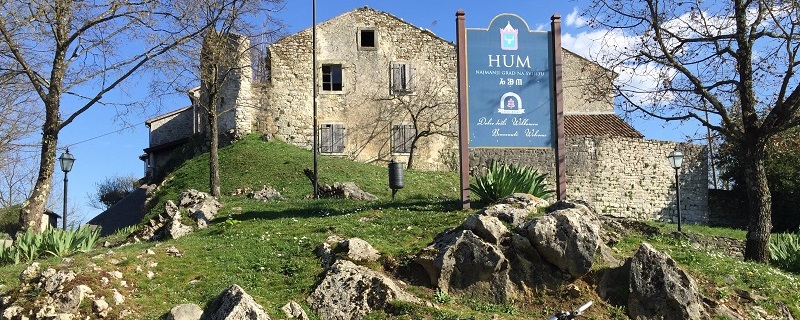 After breakfast, transfer to the starting point of hike – Hum. Hum, with 21 inhabitants is the declared officially the smallest (and cutest) town in the world. Enjoy a walk through small streets and views on surrounding hills. Hum is also famous for Biska, a traditional mistletoe grappa (brandy), which was used as medicine. Hum we hike downhill and and pass through mystic village of Kotli, After Kotli, the trail continues through the magnicicent landscape and waterfalls of the Mirna River. We will end in the medieval town of Buzet where we will visit grappa brewery and taste delicious local grappa. Enjoy a delicious lunch in nearby konoba- where regional specialties are prepared in a traditional way.
Car transfer: 45 minutes each direction. Activity: Hiking 4 hours
Distance: 7,25 miles (11 km)
Altitude range: 971 ft
Total climb: 1,545 ft Total descent: 594 ft
Meals: Breakfast, lunch
---
Day 5 Wednesday, September 20
Morning outdoor workout, Truffle hunt & Motovun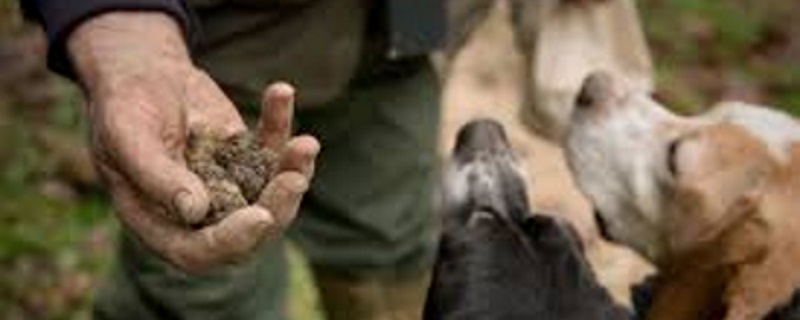 Start your day with a morning outdoor workout with Chris! You will do a group outdoors workout that will include bodyweight strength training, cardio and flexibility/mobility using our villa environment! After breakfast we will head to a local truffle producer and learn more about the history of truffles and how to hunt for them, Istrian style! Then we will head out as a group, to the nearby forest, to do some truffle hunting of our own. After the hunt we will try a variety of specialties made from truffles: 3 kinds of Istrian truffle cheese, truffle sausages, truffle spread, truffle honey, truffle oil and you will be able to observe the fresh truffles "frittata". You can also taste locally made wine Teran and Malvazija. After tasting all of these incredible delicacies there will be an opportunity to shop.
Next is our visit to Motovun, a captivating little town perched on a hill in the Mirna River valley. Within the walls there are clusters of Romanesque and Gothic buildings as well as houses and a number of art studios. Enjoy free time in Motovun to explore on your own. After Motovun, we will transfer to Porec for a walk and dinner.
Car transfer: 45 min Truffle hunt point, 20 min to Motovun, 40 min to Porec, 40 min to accommodation
Activities: Morning Boot Camp with Chris!
Truffle hunt 1 hour walk, Motvun and Poreč 1h walk/ at will
Meals: Breakfast, Lunch
---
Day 6 Thursday, September 21
Sea kayaking Lim fjord & oysters tasting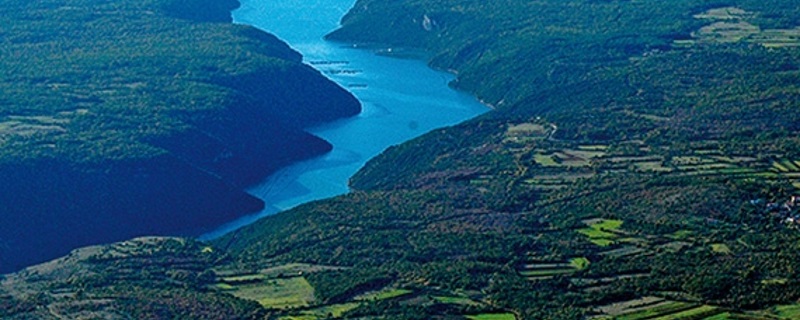 After breakfast we'll go to Rovinj where our sea kayak adventure begins along the protected area of the Lim fjord. Sections of the paddle along the Lim Bay with its towering cliffs often reminds visitors of Norwegian fjords.
We will stop at a secluded beach for swimming and snorkeling and enjoy a picnic lunch.
In the Lim fjord, you will visit a local oyster farm and learn about oysters, how they grow, and of course have a chance for tasting fresh oysters right from the sea. After kayaking, we will have a dinner and transfer to our accommodation.
Activity: Kayaking tour, swimming/snorkeling
Distance kayaking: 8 miles (14km)
Car transfer: 30 minutes each direction.
Gear included single sit in, double sit in or sit on top kayaks, life vest, dry bag, snorkeling gear.
Meals: Breakfast, Lunch, Dinner
---
Day 7 Friday, September 22
Biking - Žminj - Svetivinčenat - Vodnjan - Pula - Premantura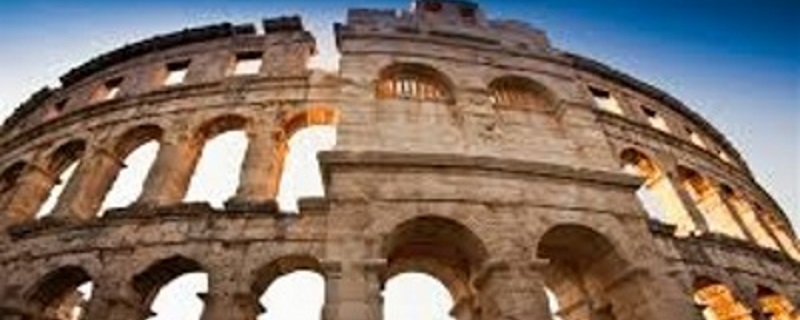 After breakfast, we board our bikes right from our accommodation, and start our tour to the cape Kamenjak – the peak of Istria. On our way, we'll pass many medieval villages: Svetvincenat, Vodnjan. In Vodnjan will stop by a famous olive oil producer and enjoy an olive grove tour with olive oil tasting.
Our next stop is Pula, a working port city full of Roman ruins. We'll enjoy a guided sightseeing of Pula, the oldest city in Croatia (more than 2500 years old) including a tour of the amazingly well preserved Amphitheater and other incredible Roman ruins.
Then, the brave ones continue further south to the southernmost point of Istria – cape Kamenjak. From there we have a transfer to take us back to our accommodation and local dinner.
Car transfer: 50 minutes one direction only
Activity: 5 hours cycling
Distance: 35 miles | optional 26 miles to Pula (56km) Altitude range: 1,371 ft (418m)
Total climb: 1,234 ft (376 m)
Total descent: 2,582 ft (787m)
Meals: Breakfast, Lunch, Dinner
---
Day 8 Saturday, September 23
Rabac – Labin - Rabac trail running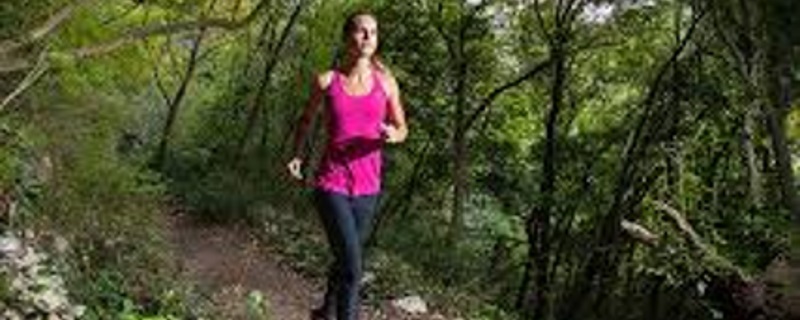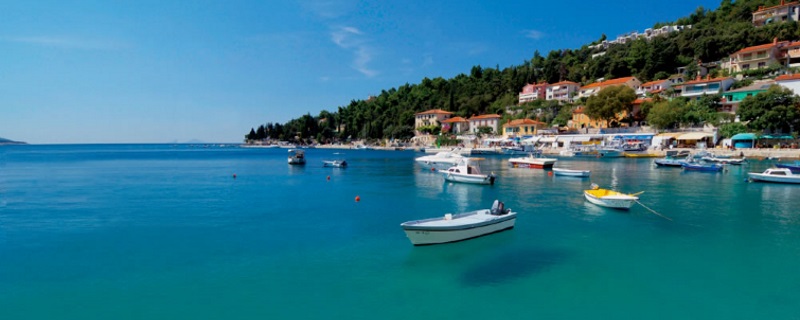 After breakfast, drive to Rabac "the pearl of Kvarner Bay" for trail running. Enjoy the small seaside city of Rabac and run up the hill to the old city of Labin. It is a circular trail, so we return on other trail down the hill to Rabac. We will enjoy lunch after the trail running.
Car transfer: 45 minutes each direction
Activity: 3-4 hours trail running Distance: 8 miles (12km)
Altitude range: 1,030 ft (314m)
Total climb: 1,555 ft (474 m) Total descent: 1,476 ft (450m)
Meals: Breakfast, Lunch
---
Day 9 Sunday, September 24
Istrian Cooking class, relax day
Enjoy a relaxing day…. have breakfast, a swim in the pool. Then for lunch we cook our own meal – traditional Istrian food! A cooking class will be held in the open-air where we will learn how to make typical Istria pasta and dessert. Rest of the day free.
Meals: Breakfast, Lunch
Activity: Cooking class
---
Day 10 Monday, September 25
Hiking Učka
After breakfast transfer to start point of hike to Ucka mountain peak - Vojak. Vojak is the highest peak of the Istrian peninsula, and from here, we can see magnificent views of Croatian islands and even parts of Italy on clear days. Here we will have picnic lunch and enjoy amazing views. From the top we will hike down to Lovran, or return back to the start of the trail.
Car transfer: 45 minutes each direction Activity: 4-6 hours hiking
Distance: 8 miles (12km)
Altitude range: 4,409ft (1,344m) Total climb: 1,588 ft (484 m)
Total descent: 4,557ft (1,389m)
Meals: Breakfast, Lunch
Activity: Hiking
---
Day 11 Tuesday, September 26
Lim bay biking, Farewell dinner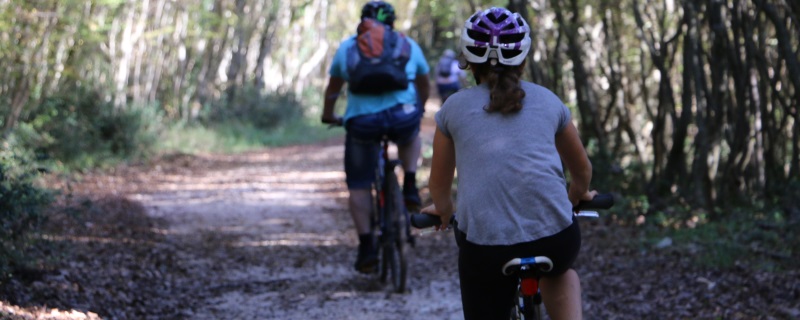 After breakfast we transfer to Lim bay to see it this time from the top, on our bikes. Enjoy cycling through forest trails until you reach the seaside city of Vrsar. Return on circular route and lunch in local tavern. Optional is skipping the transfer back and biking all the way back to our accommodation. Free afternoon for packing and special farewell dinner with our hosts.
Car transfer: 45 minutes each direction
Activity: 2-3 hours biking
Distance: 14 miles (23km)
Altitude range: 323ft
Meals: Breakfast Lunch Dinner
---
Day 12 September 27
Goodbye Istria
Say goodbye to guide and group. Departure after breakfast
Tour Includes:
3 months (pre-departure) fitness training, guidance and hiking, cycling preparation
Private Professional English speaking guide
11 nights accommodation in private rural villa
Meals as mentioned (noted in itinerary)
Tours and transfers as mentioned
Sightseeing fees and permits during guided time
Bicycle and kayak gear and rentals
Support vehicles for bicycle tours
Cooking class
Tour Excludes:
International Flight
Airport/transfer
Early/late check in/out service at hotels (surcharge if request)
Tips and gratuities
Services and meals if not mentioned in itinerary
Laundry, telephone calls and expenditure of a personal nature
Travel Insurance (Strongly recommend)
Trip Cost
$3850 (10-12 members) by 5/8 (Early bird price), After 5/8 $4050
Payment Schedule
At time of reservation: $700
90 days prior to departure: (balance due)
Cancellation & Transfer Fee Schedule
Up to 91 days prior to departure: No charge!
61-90 days prior to departure: 25% of trip cost
46-60 days prior to departure: 50% of trip cost
45 days or less: 100% of trip cost
Travel Insurance
We will do everything possible to ensure a safe and enjoyable trip. However, all travel involves some degree of risk and we strongly recommend that you take out appropriate travel insurance for your adventure. Your insurance protection should include cover for cancellation, medical and repatriation expenses, personal injury and accident, death and loss of personal baggage and money and personal liability.